EMR (ELECTRIC MOTOR REPAIR)
is specialising in
Electric motor diagnosis;
Repairing, overhauling and rewinding single phase and three phase electric motors;
Pump repair;
Surface, submersible and pressure pump mechanical seal installation/replacement;
Deep well pump retailing (lead replacement/repair);
Tank testing;
Bearing replacement;
Electrical testing and tagging;
Drying out and re-varnishing windings
Motor winding and repairing services of single and three phase AC/DC motors and most electro-mechanical apparatus.
WORKING WITH
Electricians and Industry
Electric Motor Repair Services based in Christchurch.
I work with Electricians: I offer a realistic charge out rate and free quotes increasing the feasibility of your job, maintaining  your clients' satisfaction ensuring repeat business. I can help you meet your customers' deadlines and requirements.
I work with Industry: I can help reduce downtime for your business minimizing loss of profit by finding the cause of failure quickly.
I work with the domestic sector: I offer a direct means of fixing electric motors such as spa, pool and pressure pumps, surface, deep well, reticulation, slurry, irrigation etc. Get your domestic pump working quickly and efficiently by the specialist.
Clayton Martini
Owner/Operator
Trade qualified motor rewinder;
Electrical service technician;
Over a decade of practical experience with industrial and domestic electric motors;
During the last ten years, Clayton has worked for two main motor rewind businesses in Christchurch (ABB and Electrical Rewind Services), and has extensive knowledge of most electric rotating machinery including AC and DC motors, single and three phase motors, generators and the associated  driven equipment.
Working closely with industry, electricians and the electric service/repair market he has gained valuable insight as to what people want.
If a motor is not worth fixing he will cut any losses immediately and offer alternatives for the client.
Straight up, quick and reliable diagnoses and honest quotes irrespective of the overall value of machinery in question.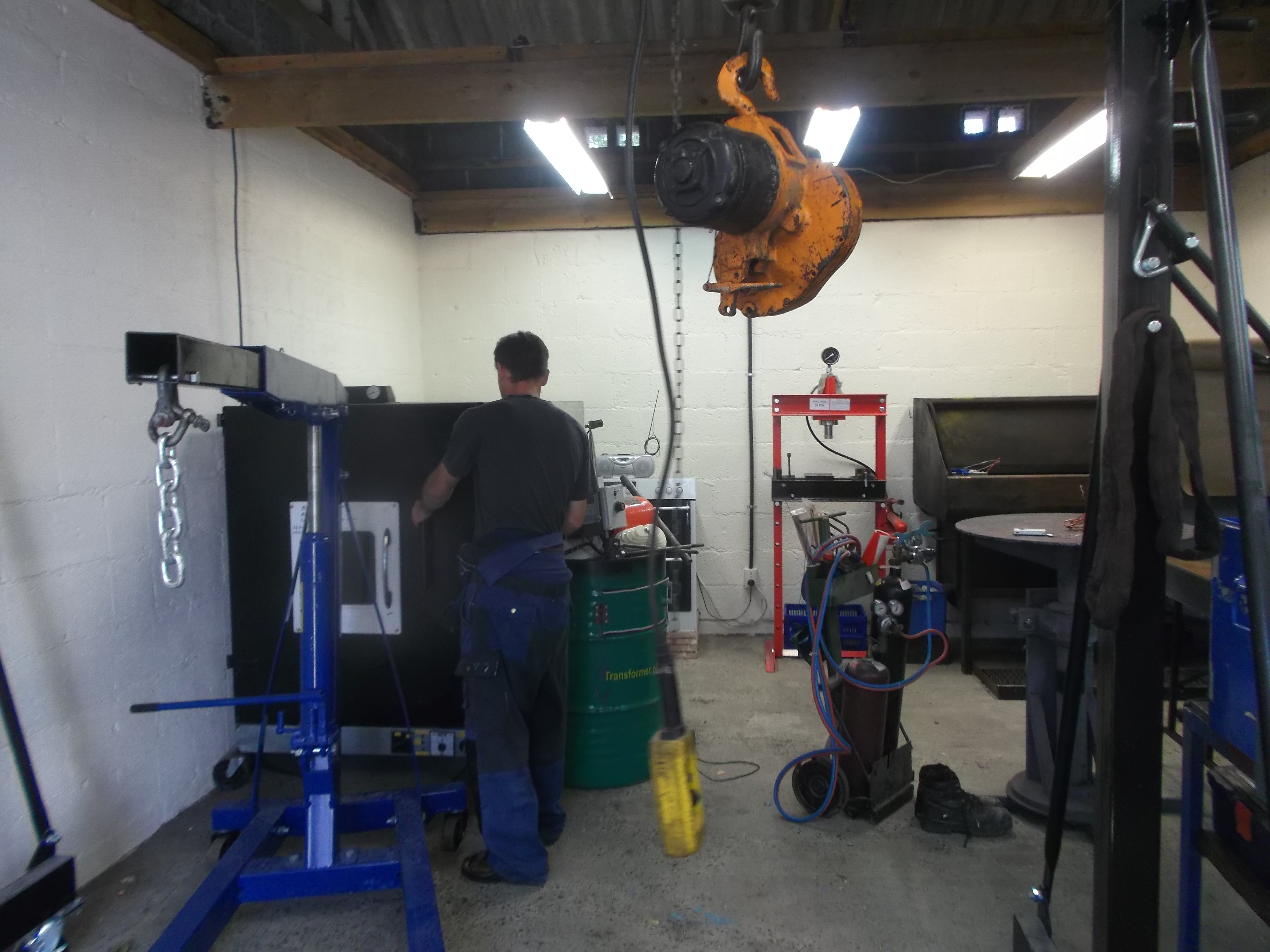 EMR FACILITY / WORKSHOP
EMR's workshop is located on a rural property on the outskirts of Christchurch with three phase power.
Electric hoist/gantry and lifting equipment for up to two tons.
Large industrial oven/s for drying out small or large stators.
Can currently bench test up to 45 Kw motors.
Cleaning facilities for electric windings (non caustic electrically suitable degreaser).
Appropriate test equipment for electrically checking and certifying.
The workshop is open during normal business hours from 8.30am to 4.00pm Monday to Friday (or by arrangement).
EMR's workshop is located at La Fontaine Lodge, 76 Old West Coast Road, Christchurch
A purpose built workshop is located in Christchurch, a 10 minutes drive from Riccarton.

Contact me to arrange a no-obligation quote.